Germany tops cloud adoption study (2018 BSA Global Cloud Computing Scorecard)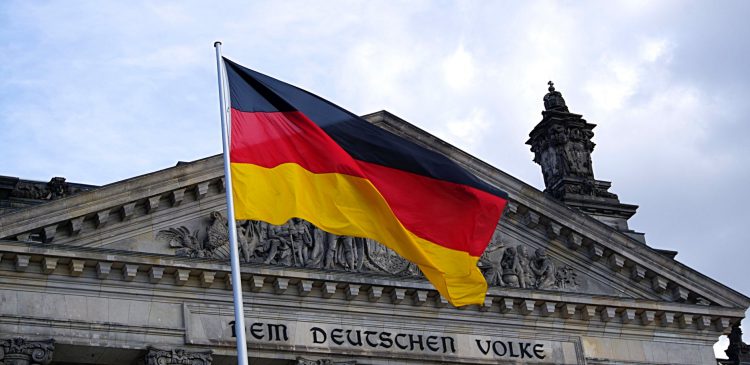 Germany obtained the highest score in the latest edition of the 2018 BSA Global Cloud Computing Scorecard, surpassing 23 other countries among which Japan, the United States, UK, Singapore and Australia. The study, conducted by the Software Alliance (BSA), measures countries' preparedness for cloud adoption and growth of digital services, taking into account themes such as data privacy, security, cyber crime, and IT readiness, among others.
As a Spanish provider of cloud-based SaaS apps for virtual fax and call recording, we wanted to take a deeper look on how countries are preparing for cloud adoption:
Germany scores 84/100, Vietnam remains last with only 36.4 points
According to the Global Scorecard, countries continue to update their data protection regimes, emphasizing on the implementation of privacy laws that don't restrict movement across borders. Germany scores impressively high in this area, protecting cloud services through a comprehensive cybercrime legislation and modern e-commerce laws.
The country has also improved its overall rank since the last Scorecard released by the BSA, moving from third position to getting on top of the cloud adoption study. It marked strong improvements in the area of cybersecurity, implementing laws and requirements for national and international cloud service providers.
With only 2 points less than Germany (82.1), Japan scored second on cloud adoption preparedness, losing its first position since the last Scorecard. However, with a a comprehensive suite of modern cloud computing laws, ratification of the Convention on Cybercrime, and high activity in the development of international standards, Japan still remains one of the most prepared countries globally.
In the middle of the Scorecard, Spain gained a position since 2016, scoring the 10th place on the list. With an up-to-date cybercrime legislation, free of censorship ISPs, ratification of the Convention on Cybercrime, and minor gaps in intellectual property protection, the European country seems to be quite ready for cloud adoption on a global scale.
Lagging markets fail to adopt cloud-friendly policies
However, not all countries are doing that well in preparing for cloud adoption. Due to various legal and policy gaps, low performance in IT readiness, and gaps in intellectual property protection, Vietnam remains last on the list with a score of 36.4 points.
Only one position ahead of Vietnam (40.7 points), Indonesia continues to struggle with the implementation of regulations that don't impose barriers for cloud service providers. Additionally, the 2018 BSA Global Cloud Computing Scorecard identified gaps in the areas of interoperability, free trade, and government procurement, which all have a negative effect on the cloud.
Russia becomes the first country to score zero in one of the categories
In the five-year history of the global cloud adoption study, this year Russia became the first country to score zero points in a whole category: Promoting Free Trade.
According to the Software Alliance, Russia does not have policies for promoting cloud services, blocking international providers temporarily, and focusing on local products and software instead. Currently, there are no specific laws on technology neutrality in the country, and data localization requirements are affecting foreign companies negatively.
Conclusions of the cloud adoption study
According to the 2018 BSA Global Cloud Computing Scorecard, advanced privacy policies is what sets leading countries apart from lagging markets.
In this area, Canada obtains the highest score through the implementation of a regime that facilitates registration requirements for cloud service providers. However, countries like Brazil and Thailand haven't adopted adequate privacy laws yet, and laws in others like China and Indonesia remain significantly limited.
On the other hand, lagging markets continue to stay behind when it comes to the adoption of cloud-friendly policies, imposing barriers for the entrance and registration of cloud service providers on the market. In some countries like Indonesia, providers are required to register their services with a central authority, and establish local data centers with local staff.
Source: http://cloudscorecard.bsa.org/2018/