Cloud Worldwide Services reached the Innovative SMB Label
by Laura
September 22, 2022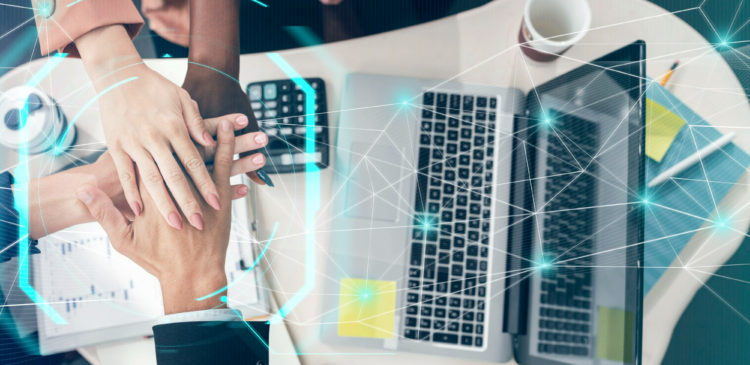 Madrid, 22nd September 2022
Cloud Worldwide Services, a company dedicated to the development of communication solutions "as a service" in the cloud, has achieved the Innovative SMB Label, a recognition offered by the Spanish Ministry of Science and Innovation. 
By awarding this distinction, which aims to reward and highlight the activities of SMBs in the field of R+D+i, the Ministry officially recognizes the innovative and pioneering nature of SaaS solutions developed by Cloud Worldwide Services. 
The seal awarded by the Spanish Ministry of Science and Innovation allows to demonstrate the efforts made by SMBs in R+D+I, in addition to having a dual purpose:  
It allows the Administration to establish favorable policies and environments that help the growth of these companies.
It allows these companies to be easily identifiable for public procurement.
Cloud Worldwide Services already has ISO 27001, ISO 9001 and HIGH-level certification with the Spanish National Security Scheme which, together with this Innovative SMB label, consolidate the organization's commitment to the pursuit of excellence, innovation and quality.   
Cloud Worldwide Services   
CWS specializes in cloud-based advanced communication solutions. Pioneers and over time becoming experts in developing, within AWS infrastructure, secure, compliant, reliable, and scalable, advanced messaging and call recording solutions, that are trusted by the World´s top Telcos and Financial Institutions.
The company has two major products: eComFax, a fax solution in the cloud, and Recordia, a complete call recording service with Artificial Intelligence and Speech Analytics.

For more information:
https://www.cloudworldwideservices.com/en/
Twitter: @CloudWorldwide ; LinkedIn: Cloud Worldwide Services