Four reasons why Telecom Providers Should include eComFax in their Cloud portfolio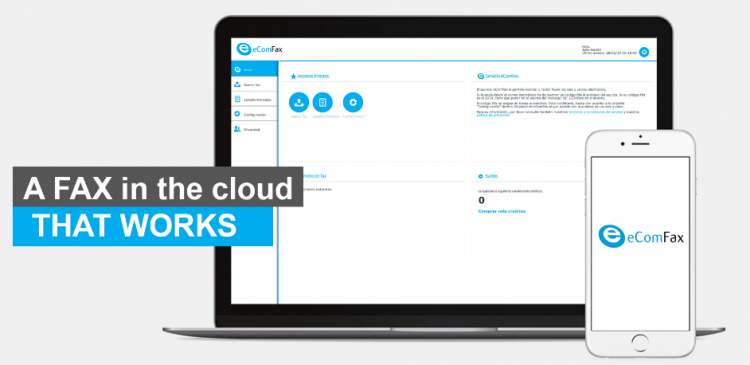 Many people believe that fax is a form of communication on the decline. Think again. According to Gartner "Fax technology continues to offer highly reliable and cost-effective B2B and B2C communication without the costs and risks associated with alternate communications platforms, such as paper mail or email. We expect the demand for cloud fax services to rise substantially over the next two years."
In fact, for one AppDirect partner eComFax® is the fastest growing ISV in their entire cloud portfolio. And the reason is simple. Their customers who fax know that traditional technologies are costly, inefficient, and waste valuable time. With eComFax® they can send and receive faxes using their email and they avoid costly investments in hardware, licensing, software, analog telephone lines, and maintenance fees.
Telco's selling cloud services are finding that eComFax® is the perfect companion to their core services such as O365 / G Suite and their hosted VoIP solutions.
4 reasons why Telco's should include eComFax in their cloud portfolio
1. Demand
As already mentioned, Gartner predicts that cloud based fax usage will actually grow for the foreseeable future. And it makes sense for key industries like Financial Services, Legal, Government, and Healthcare. These organizations rely on fax as a proven, practical, secure method to send and receive important documents and personal data that is reliable and accountable.
Unlike email, faxes can be used as a legal document admissible in court. You can confirm if the fax was received or not and they are reliable, traceable, and most importantly secure. A cloud fax solution like eComFax® provides all these benefits, is far more efficient, and adds additional levels of security and compliance.
2. Product / Market Fit
Selling cloud solutions can be challenging for many telecom providers. While most providers have enjoyed tremendous success selling popular "anchor" applications like O365 and G Suite many have struggled to generate any meaningful revenue in other cloud app categories.
When choosing a cloud application to sell its important to ask the question "Would my customer expect to purchase this app from their telecom provider?"
In the case of cloud fax, the answer is a resounding YES! As a traditional communication technology customer's needing fax will naturally turn to their telecom provider and delivering an innovative cloud solution like eComFax can enhance your reputation.
Just as important, it's a solution that is easy to sell. Your sales teams already know how and why people use fax. Training is limited to the features / benefits of a cloud-based solution making for a quick learning curve and immediate sales.
3. Drive Core Revenues
With email as the primary interface for sending and receiving faxes eComFax is the perfect companion offer to your "anchor" apps. (O365 / G Suite).
Adding eComFax can differentiate your email offers against the competition and many partners have used creative bundling and packaging of eComFax® with email to add greater value to their "office productivity" solutions.
And, when your customer calls looking for a fax solution it's a great opener to engage them in a conversation about their email requirements to drive more "anchor" app sales.
eComFax® is also a natural companion to your hosted VoIP offerings. When customers replace their premise based phone systems with your latest VoIP offer they often maintain some analog lines or purchase adapters to support their legacy fax technology. With eComFax® they can eliminate all analog lines and throw out their costly legacy fax technology. With number porting and "call re-direct" features available from eComFax® they can keep their existing fax phone numbers.
4. Security
As their trusted partner customers often, look to their service provider as a resource to help them keep their business secure. With eComFax® you can introduce new levels of security and authentication previously unavailable with traditional fax communication.
In addition to automatically encrypting all fax transmissions eComFax® provides multiply options to further protect more sensitive documents. Certifax® provides a timestamp and proof of transmission for legal compliance and for highly sensitive documents. With SecureFax® recipients cannot download or print the documents.
To learn more about how telecom service providers drive success in their cloud business with eComFax please contact us.