How virtual fax enables remote working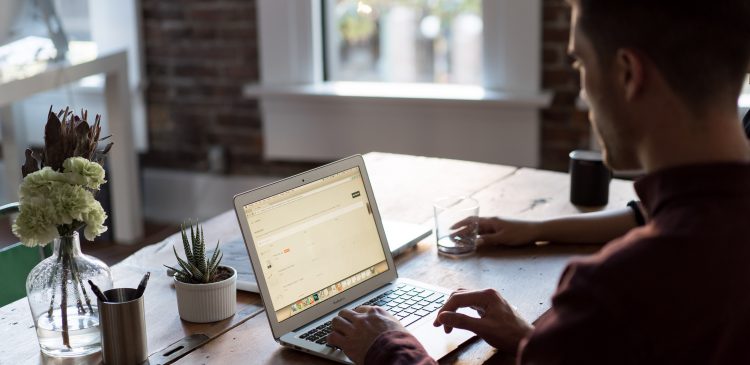 Recent events have caused many challenges and stress for businesses all around the globe. Many companies have had to implement remote working policies. This has led to them needing technology that enables employees to continue working as normal as possible from home. We have noticed an increase in demand for cloud solutions that can be configured and setup remotely to allow employees working from home the capabilities of an uninterrupted workflow.
Many companies still use MFPs (multi function printers) or fax machines and are going to need a virtual fax solution to ensure there is no disruption in communication. Many offices are closed and physically going to the office is prohibited or inconvenient and someone may only be able to enter to collect faxes once a day. This can lead to them missing urgent faxes as they may not receive them till the next day and it can delay response time. By using a virtual fax solution you can avoid all this.
What is eComFax?
eComFax is a cloud based virtual fax service that allows companies to send and receive faxes and SMSes from virtually any place that has an Internet connection: either via email or through the cloud-based platform of the fax provider. In this case, there is no need for software, fax server, or a fax machine, as longer as the sender and the receiver have an electronic device (a computer, tablet, mobile phone, etc.) with an Internet connection. eComFax ensures you comply with regulations across all industries such as HIPPA, MiFID II, CCPA and Dodd-Frank, and many others. You can connect it to your corporate email so employees can receive and send faxes while working from home. Ensuring no important communications or documents are missed or send encrypted SMS messages to customers with any updates or alerts.
How can virtual fax be used for remote working?
To put it simply, virtual fax enables employees to have the full capabilities that they would have in the office in terms of communication. With eComFax you can send and receive faxes documents or even certified SMS messages from any device or location as long as you have an Internet connection.
If you have a fax machine in your office under the current circumstances, it's likely that you won't be able to receive or send them. However, companies are overcoming this challenge by using a virtual fax service which lets employees receive and send faxes from their emails, thus there is no need for their fax machine. In these times of uncertainty, it is vital to ensure that the communication flows uninterrupted as we are aware that this is a challenge for businesses at the moment.
What are the benefits of eComFax?
There are many benefits in using eComFax besides the flexibility of using it from home. Due to the recent COVID-19 outbreak certified notifications and digitally signed operations have experienced growths of 70% and 25%, respectively. In addition to automatically encrypting all fax transmissions eComFax® provides multiply options to further protect more sensitive documents. Certifax® provides a timestamp and proof of transmission for legal compliance and for highly sensitive documents. we also offer CertiSMS, which enables you to send certified and secure SMS messages.
How can eComFax be set up?
Fortunately, here at CWS we are able to operate at 100% and our solutions can be set up remotely. If you're interested in eComFax please contact us and we would be happy to help you get set up as soon as possible.