Call recording not available on Galaxy S9, S9+ and eventually other Samsung devices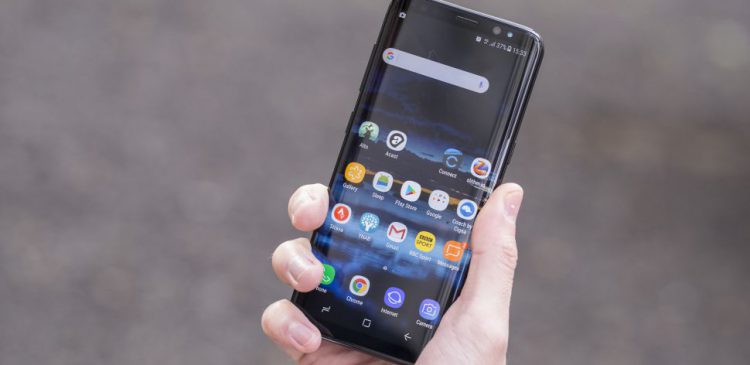 Last week, Samsung issued an official statement confirming that it won't be possible to record calls on Galaxy S9 and S9+, after concerned customers discovered that neither the new smartphone nor third-party apps are capable of recording conversations between users.
According to the statement, Samsung took its decision to block call recording based on Google's security policy and local laws. However, while this restriction may solve security issues for end-users in many countries, it might be a cause for potential compliance problems for companies that are subject to regulations like MiFID II and GDPR.
Call recording features have actually been disabled long ago
According to Samsung's official statement, call recording device features have actually been disabled for some previous models, but third-party app developers found workarounds to maintain this functionality alive through apps.
However, Samsung will no longer support call recording features, and the company will be implementing these changes on phones from previous generations as well.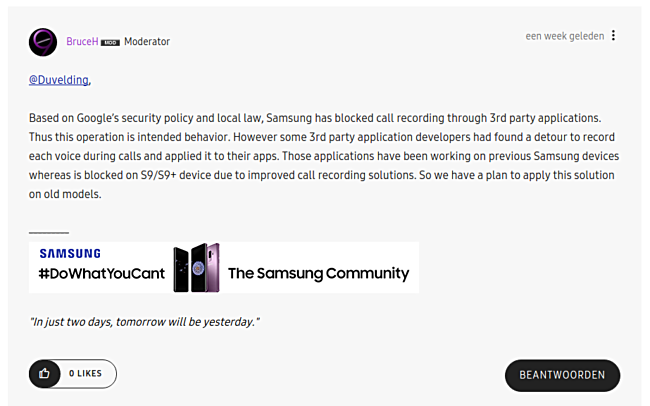 In fact, BitBucket's report on Samsung Android 8 confirms that call recording issues with incoming and intermittent calls started to appear first on Galaxy S8/S8+, which was launched more than a year ago.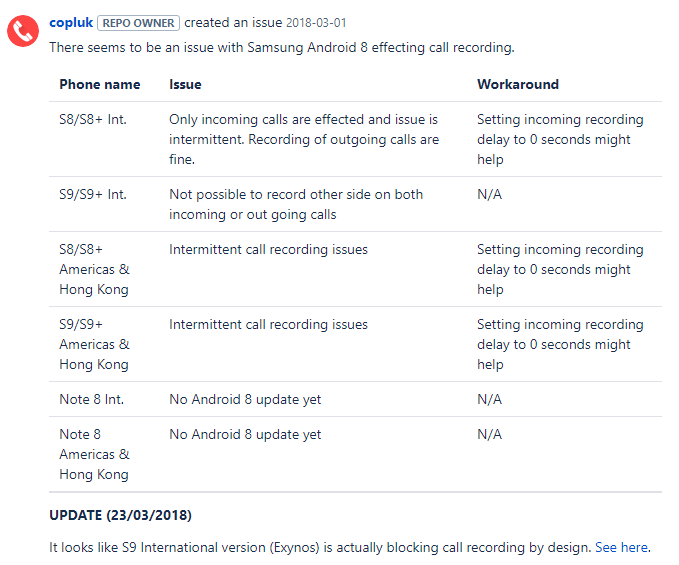 Call recording restrictions might cause compliance difficulties with MiFID II
Although the decision of Samsung to impose restrictions on call recording was due to security issues, companies using Samsung Galaxy S9/S9+ devices as corporate phones might face some compliance difficulties with the recently implemented European regulation MiFID II.
Under the recently implemented Markets in Financial Instruments Directive (MiFID II), businesses in the financial industry are now obligated to record their calls and store them securely for at least 5 years – failing to do so may result in possible fines imposed by the European Commission.
With Samsung blocking call recording for everyone who uses a Galaxy S9/S9+, companies that have purchased these devices for their employees will not be able to monitor interactions as required by the European directive. This may lead to additional expenses or possible fines for non-compliance if the business chooses to remain with these devices and not record calls.
Recording calls is subject to GDPR as well
However, MiFID II is not the only regulation that might affect companies with corporate Samsung Galaxy S9/S9+ phones. Because call recording implies the processing of personal data, businesses that need to record calls for legal or security reasons are also subject to the General Data Protection Regulation:
When recording is necessary for the fulfillment of a contract;
When recording is necessary for fulfilling a legal requirement (for example, the Financial Conduct Authority requires the recording of calls that may lead to transactions in the financial sector;
When recording is in public interest, or necessary for the exercise of official authority;
For example, if a company needs to record calls under condition 2 of the ones mentioned above, the inability to record calls with Samsung S9/S9+ may lead to similar problems as with MiFID II. Failure to comply is also subject to fines by the European Commission.
Solving call recording issues with Samsung Galaxy S9/S9+
Currently, there are no third-party apps that work properly on Galaxy S9/S9+ without displaying recording issues, and we don't really know if Samsung will offer alternative solutions in the future.
However, if you still need to record calls for legal, security, or just quality reasons on your Samsung Galaxy S9/S9+, we might be able to help with an alternative solution that doesn't require the purchase of new devices.
Because the restriction on Samsung phones is actually a hardware issue, the call recording solution Recordia overcomes these difficulties by integrating with telco providers without the need to be downloaded on the device itself. This way, companies that need to record and monitor their interactions can do it without additional hassle.