VoIP Telephony: definition, types, and benefits for businesses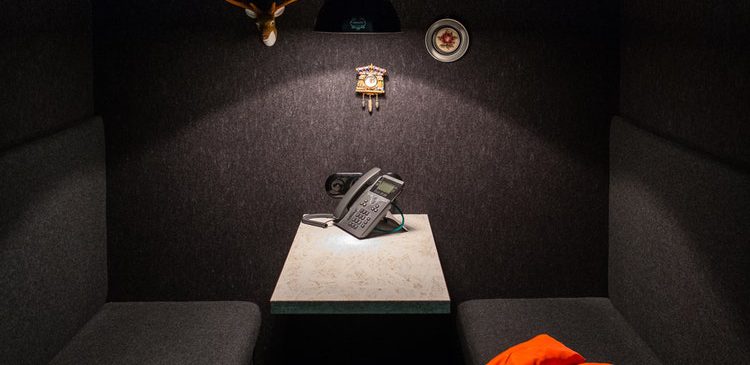 If you are not familiar with the concept of VoIP Telephony, don't worry: you have probably used it hundreds of times without realizing it. Today, we will explain the basic functions behind this technology, and what are the types that exist out there.
VoIP Telephony: what is it?
VoIP, or Voice over Internet Protocol, is a type of IP technology that takes analog audio signals and turns them into digital data that can be transmitted over the Internet. In other words, it uses standard Internet connection to provide communication services for a fraction of the cost of traditional telephone systems.
By using a VoIP device (also known as softphone), you can make calls to other devices using the same technology, including mobile phones or landline in general.
Characteristics of VoIP devices
Devices or software that use Voice over Internet Protocol provide a lot of additional functionalities that improve voice communications as compared to traditional technologies. Of course, they may vary depending on the brand that provides the service, but some of the most common features include:
Call Transfers;
Call Waiting;
Call Identificator;
Schedule access;
Multiple accounts or lines;
Call Park;
Video and Audio Transmission.
Types of VoIP Telephony:
As we already mentioned before, this technology offers a variety of functionalities that are capable of adapting to the needs of each company. Many times businesses do not limit themselves to a single VoIP type, having both a physical device in the office and a mobile application.
Here are some of the most popular types:
Landline
These devices are similar to traditional phones, with the difference that they have a screen to enable the possibility for video conferences, and they can also make several calls at the same time and with a very high definition sound.
Wireless phones
This phones are especially practical because they allow you to make phones calls without having to access your computer (it doesn't even have to be turned on) or make use of the landline terminal.
IP Telephony / Softphone
Softphones are usually software programs that are installed on the computer to help you make calls over the Internet. They are usually quite useful when paired with headphones, a microphone, and a web camera. Softphones can also be used as a mobile application on your smartphone.
USB Phones
This type of VoIP Telephony is significantly less common, and it refers to devices that connect to your computer through an USB port so you can make calls over the Internet. Although the main advantage is that you can take them with you anywhere, nowadays people prefer to install mobile applications that serve the same purpose.
Benefits of VoIP Telephony for companies
Nowadays, more and more businesses are migrating from traditional copper-wire telephone systems to VoIP systems – in fact, 80% of all new Private Branch Exchange (PBX) lines installed internationally since 2008 have been VoIP. Here are some of the reasons why companies switch to this technology for corporate communications:
Low infrastructure costs: because VoIP makes it possible that both data and voice communications run over a single network, infrastructure costs are significantly reduced in comparison with traditional systems.
Bandwidth efficiency: the performance of this technology depends on the bandwidth of your Internet connection, meaning that a fast connection can support numerous lines. For example, a bandwidth of 30 Mbps can support more than 70 lines.
Unified communication: many businesses use VoIP Telephony because it allows them to unify various communication services, including phone calls, faxes, voice mail, e-mail, and even video conferences.
Low extension prices: the prices for integrating extensions on VoIP devices are significantly lower than PBX and key systems – in fact, they rely on standard interfaces instead on closed architectures.
Easy to use – this technology can usually be accessed through a simple and intuitive interface that allows users to make simple system configuration changes easily. In fact, dual-mode phones remove the need to carry both a desktop and a cell phone, making it easy for users to continue their calls as they move between an outside service and an internal Wi-Fi network. This functionality also reduces maintenance costs.
Call recording: VoIP technology makes the recording of calls and other types of office interactions easier and more efficient because it allows companies to integrate different communication services into one single device or software.
If you want to reap off the benefits of VoIP technology through quality call recording, visit www.cloudworldwideservices.com