6 Cloud technology trends that will impact your business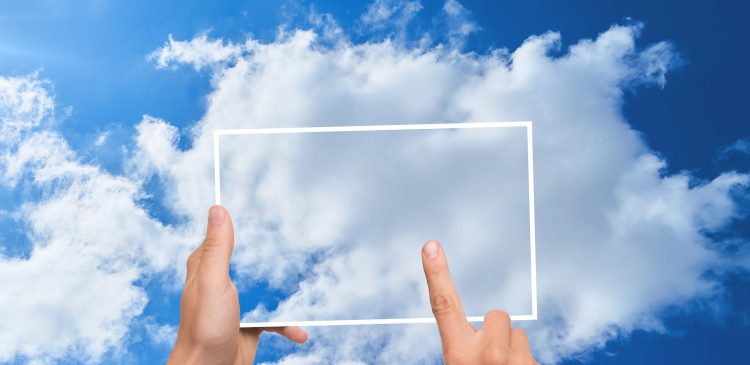 Not long ago, cloud based services were perceived as risky and unstable solutions that could only be useful to facilitate the less critical functions of a company. However, in less than five years, they became something that touches all aspects of our lives, both business and personal.
Cloud-based solutions already dominate the market and cover most of the vital functions of the largest companies, and this trend is not going anywhere, no less than 60% of all IT expenses and up to 70% of all the software, services and technology will be based on the Cloud next year.
Get to know our SaaS solutions Recordia and eComFax
Cloud technology should be considered as a crucial element in the competitiveness of a company. Even if you don't work with SaaS, knowing where cloud technology trends are going is undoubtedly worth it. Which is why we have compiled a list of cloud technology trends with the biggest impact that you should take into account this year.
1. Increasingly diverse solutions
High rates in the adoption of Cloud technology has brought diversity of technology, solutions and service delivery models. For a while, the choice of the business solution in the cloud was mainly limited to an alternative between a variety of legacy solutions "cloudwashed", i.e., rebranding an old product or service by associating the buzzword "cloud" with it.
This situation has been replaced by a variety of solutions in the Cloud (SaaS) for companies to choose, including software as a service and platform as a service that combine different aspects of large-scale and on-demand solutions.
2. Decrease in security concerns
One of the reasons why many companies were not (and some are not yet) rushed to adopt solutions in the cloud was security concerns.
As with any new technology, their early implementation often generated incidents in an unexpected way and companies perceived them as unstable and insecure. It goes without saying that the traditionally conservative big companies were not willing to entrust their critical functions to solutions that could put them at risk.
However, as Cloud-based solutions are becoming more frequent and diverse, these concerns quickly move to the background; Of course, no solution is 100% safe and stable, however practice shows that the critical risks that arise are easy to tackle in the market. Therefore, the main concerns of most companies seeking to adopt solutions in the cloud have changed to another issue: efficiency and its ability to meet the needs of the most critical operations of a company.
As companies become more experienced in the use of cloud-based solutions, new problems arise, which previously remained largely unresolved, for example, the problems of network architecture, data and business integration play a greater role in the decision of a company to use one solution or another.
3. The number of cloud-based solutions is growing explosively
SaaS (software as a service) subscription based will grow at an annual growth rate of 18% next year, which is just one type of solutions based in the cloud that exist today. This means two things:
Firstly, companies will have a much wider variety of solutions and services to choose from, many of them will be directed to specific sectors of the market, which will lead to greater diversification and specialization.
Secondly, any company that wants to create its own product based on the cloud will have to plan it more carefully due to the growing competition. Whereas a few years ago, a SaaS service in a particular niche could easily have become the first of its kind and easily acquire the initial customer base, today there are fewer and fewer intact niches, and it is likely that those that are starting face tough competition.
4. The importance of hybrid cloud solutions grows
The prospect of a complete transition to the cloud (Cloud) may seem attractive, but in practice, for most companies, it turns out to be much more challenging than anticipated. The hybrid cloud solutions, allow companies to make this transfer at the speed they prefer, which reduces potential security threats, reduces costs and makes it easy to manage the change of technology in the company.
5. Emphasis shifts from cost reduction to creation of new business models
76% of companies expect cloud-based solutions to accelerate the delivery of IT services. This is an important milestone in the development of the industry: for most of its existence, cloud-based technology was perceived primarily as a cost reduction strategy, allowing companies to avoid creating their own IT infrastructure from scratch and give them the opportunity to use solutions created by others.
Now, we see that it is more often seen as a creator of business models in its own right. Companies no longer see cost reduction as the main advantage of using the cloud: they seek to increase their flexibility and the ability to react more quickly and efficiently to changing market conditions. Alternatively, they turn to the cloud as the basis of their entire business model.
6. Rethinking the role of IT departments
Most companies are faced with the need to rethink the role of their IT departments due to the constant growth of cloud investment. It mainly means that IT departments that currently exist in a state somewhat isolated from the rest of the company have to show closer collaboration with other business departments. This is because the influence of their work on the overall operation of a company is increasingly important.
Of course, the growing importance of the cloud means repositioning the existing IT staff and hiring more Cloud-focused talents.
Technological trends in the cloud: Know them or face the consequences
The cloud will grow in importance in the coming years, and companies that understand current trends in cloud technology can make the right decisions now and be better prepared for the future than their more conservative competitors. Do not overlook this possibility, that could help scale or break your business.