Top 3 Cloud Computing trends to keep an eye on (2021)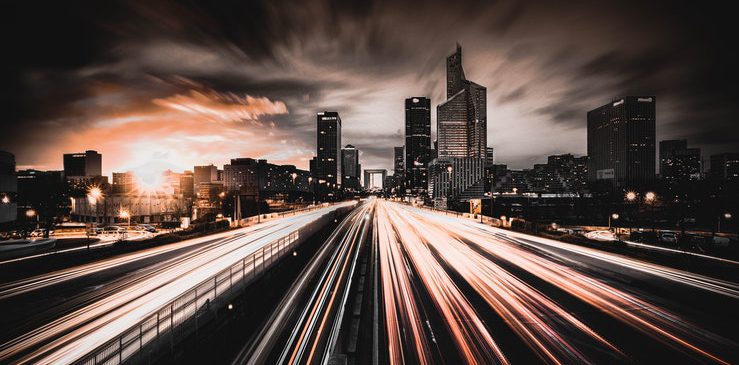 Cloud computing trends
Companies are no longer looking at the Cloud as just a tool; nowadays, the focus has shifted towards discovering the right way to use this technology to accomplish business goals. As we enter the first quarter of the year, it is important to take a look at how cloud computing has evolved from personal cloud storage to a secure and reliable data storage for entire organizations. Today, we will be looking at top 3 cloud computing trends to keep an eye on this year.
1. Rising number of cloud solutions and cloud-based services
As the cloud computing market continues to evolve at a forecasted compound annual growth rate of 23%, an explosion of new SaaS, PaaS, IaaS, and other cloud management and security solutions is expected to happen in the next few years. According to Gartner, the total market for public cloud services will reach a revenue of 221 billion U.S. dollars during the next year, almost 40 billion dollars more than last year.
SaaS: According to Bain & Company, the subscription-based software-as-a-service (SaaS) sector will grow at an 18% CAGR next year, remaining the largest segment on the cloud market. Next year, it is expected to reach 45% of total application software spending.
PaaS: Within the platform-as-a-service (PaaS) industry, KPMG expects an increase in growth from 32% in 2016 to 56% this year, making it the fastest-growing sector among cloud platforms, with an estimated revenue of 10 billion dollars.
IaaS: When it comes to the category of infrastructure-as-a-service (IaaS) solutions, Gartner predicts a revenue of 72.4 billion U.S. dollars by next year, with a notable increase in the number of IaaS services worldwide.
2. Quantum Computing is getting closer
One of the top cloud computing trends to keep an eye on this year is quantum computing. As organizations like IBM, Microsoft, Google and Intel continue to compete for supremacy in this field, it is quite possible that the first reliable quantum computer could be just less than a decade away. As time advances, companies are working rigorously to deliver seamless data encryption, real conversations with AI, and better financial modeling through quantum technology.
Less than a year ago, IBM managed to achieve a milestone in computing when the company released a 5-qubit and a 20-qubit version, offering quantum computing as an advanced cloud service. Multinational companies such as JPMorgan Chase, Daimler Honda, Samsung and Barclays were the first to sign up for the active testing of the service.
3. Hybrid Cloud solutions will be on the rise
One of the most anticipated cloud computing trends last year is the rise in the number of hybrid cloud solutions as a way for companies to easily transition to the cloud at their own pace. Next year, it is expected that more and more organizations will prefer a hybrid-cloud approach to lessen the risk of transition, and reduce overall costs.
According to the a recent report published by MarketsAndMarkets, the global hybrid cloud market is forecasted to grow from 44.60 billion U.S. dollars in 2018 to 97.46 billion dollars in the next 5 years, at a CAGR of 17% during this period. The major factors that will contribute to this growth include the growing demand for scalable and cost-efficient computing, the increasing need of standards for interoperability between cloud solutions and current systems, and the growing demand to avoid vendor lock-in, among others.
Keeping an eye on cloud computing trends
With these exciting trends to follow in the next 2 years, it becomes evident that cloud computing and services will play an important role in technology for the next few decades. If you are looking for cloud-based solutions and applications to speed up your operational processes, make sure to check our portfolio!