CWS in America Digital 2018: taking the first steps towards expansion in Latin America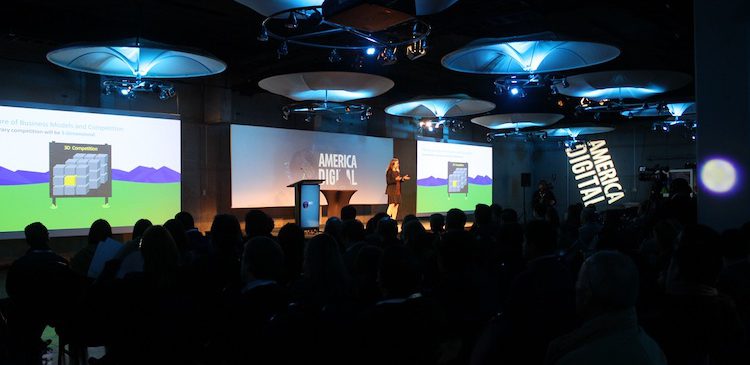 06.09.2018. Santiago, Chile. – During the first week of September, Cloud Worldwide Services attended America Digital, the largest B2B expo trade show in Latin America, and a strategical meeting point between global and local tech providers across multiple markets.
Having just announced its partnership with Telefónica España earlier this year, CWS took the opportunity to connect with the executives of the largest telecom operators in the Americas during the IOT & Telco Forum, with the purpose of building a valuable network of connections on the road to international expansion.
This event represented an excellent opportunity for Cloud Worldwide Services to discover the latest trends and advances of technology in Latin America, a market of huge interest, and on top of the list for international expansion for the fast-growing company. CWS took advantage of all networking opportunities by visiting various conferences and forums among the industries of Telecommunications, Digital Banking, Cloud, Big Data, and other international seminars.
This year, the show welcomed more than 5,000 digital transformation leaders from various technological sectors including Telecom, ICT, SaaS, IoT, Big Data, AI, Cloud, and companies from other industries seeking to exchange ideas and attend networking events. During the expo, organizations like Microsoft, Google, Amazon, Telefónica, Huawei, Salesforce, Zendesk and Cloud Worldwide Services revealed their latest technological solutions, and showed in practice their capability of helping companies on their way to digitally transforming their businesses.
For a few days, Chile became the Technology Epicenter of Latin America, bringing together government authorities, decision makers, C-level executives and other key figures in the TIC and digital industries to discuss current events, explore newly arising trends, and network actively while seeking business opportunities in the Americas.
The fourth Digital America Congress allowed attendees to participate in more than 2,000 meetings during the Rueda de Negocios Internacional, explore key business strategies at the International Seminar, discover the latest trends in the Internet of Things (IoT), and connect with decision makers from more than 1,000 companies across practically all industries.