Four Reasons North American Financial Institutions Are Moving Their Compliance To The Cloud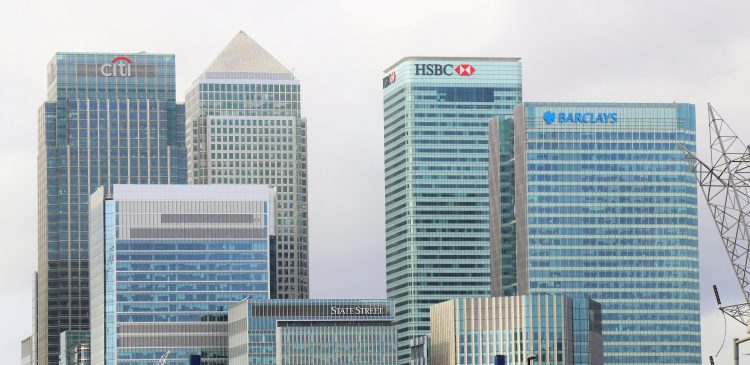 As global regulations increase Financial Institutions (FI's) in every country must find innovative ways to maintain compliance. Many of these new regulations, such as EU's MiFID II, require Financial Institutions to record and store every customer interaction that leads to the sale of a financial service. Even US banks with no international operations are impacted when they provide services to any EU resident.
All FI's are also rapidly expanding the channels they use to sell and serve customers and the platforms and technologies they use to support these channels often vary from location to location and country to country.
So how can FI's develop a comprehensive, consistent, and streamlined method of capturing customer interactions across all these channels, on any platform, and in every location no matter how large or small?
The answer is simple. Move compliance recording to the cloud!
Four Reasons North American Financial Institutions Are Moving Their Compliance To The Cloud
1. Record Every Customer Interaction Everywhere, Anytime
Cloud based recording solutions provide tremendous flexibility to capture customer interactions across multiple channels, locations, and the technologies that support them. Traditional premise based solutions are often limited to capturing communications across a single channel for a specific location or platform and given the cost of deploying these solutions scale is required to justify the investment.
Cloud based technologies like Recordia® from CWS remove these limitations. Open API's enable the capture of every interaction, regardless of channel technology used, and a global footprint means recording can be deployed anywhere in the world for offices with just one employee or thousands.
Like most SaaS solutions there is no up-front cost to deploy cloud recording capability and recording services can be added or removed at your discretion. This removes the challenge of scale and ROI, even for small offices, and recording capability can be turned up and down as required with no commitment.
2. Secure Your Customer Data
While regulations like MiFID II require you to record and store every customer interaction other regulations such as GDBR or California's new CCPD require you to protect this personal data once you've captured it.
Traditionally financial institutions have been reluctant to move their compliance recording to the cloud due to concerns surrounding security and access but in reality cloud can be made far more secure than most premise based solutions.
Compliance recording platforms like Recordia® use sophisticated encryption and security protocols to protect this data including HTTPS, TLS, AES256, HSM, Hash, and Rotating Key Mgmt. For FI's to replicate and maintain this level of encryption and security in traditional premise based platforms would cost millions and demand constant monitoring and updates to maintain. Done properly cloud compliance recording can be made far more secure and provide levels of data redundancy that are unavailable with any premise based approach.
3. Speed to Market
Compliance obligations can often add significant delays to launching new channels that FI's can leverage to attract more customers and sell more services. This complexity increases for international operations as compliance requirements differ across jurisdictions or from country to country.
Cloud solutions offer tremendous flexibility to rapidly deploy recording capabilities with business rules that can be uniquely adapted to each market. In addition, leveraging the global footprint of cloud infrastructure providers like Amazon's AWS, cloud solutions like Recordia® can maintain recordings in the jurisdiction they we're captured to meet local data sovereignty requirements.
This rapid global deployment of customized recording capabilities for locations of any size with no up-front cost can dramatically accelerate the launch of new channels to market and new ways to serve customers while meeting all your compliance obligations.
4. Simplify Compliance Response
A global deployment of compliance recording that is enabled by cloud platforms like Recordia® dramatically streamlines the efforts of your compliance team when responding to regulators.
Every customer interaction, regardless of channel or location, is immediately available through a single interface. Add powerful search capabilities like key word spotting and your compliance team can rapidly respond with any information a regulator requires related to customer communication.
The ubiquitous deployment of recording capability anywhere, any time that is enabled by cloud based compliance recording solutions can dramatically streamline the effort and cost associated with meeting the ever-changing requirements of global compliance in the financial services industry.
To learn how Recordia® from CWS can provide these innovative capabilities click here.