5 benefits of cloud call recording for your Call Center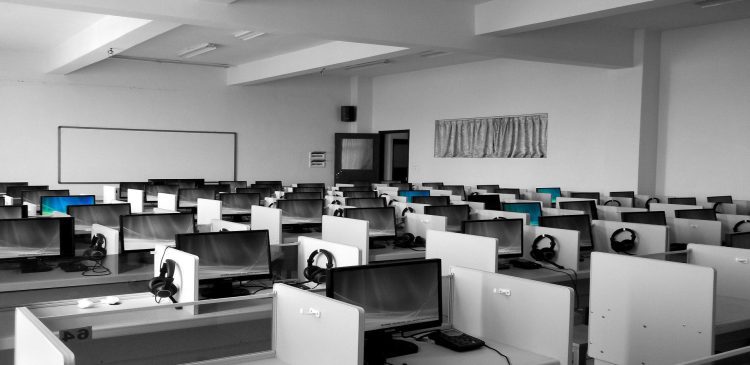 Call recording software records phone conversations via VoIP (Voice Over Internet Protocol) or PSTN (Public Switched Telephone Network), and stores them in digital audio format. The software may also have call log functionality. It is extremely important that call centers have call recording software to provide excellent customer service, and thus increase their sales and service.
Learn about our Call Recording solution for Call Centers.
Why should I use cloud call recording vs. on premise?
While there are many advantages to both, cloud call recording outshines onpremise call recording in most areas. With cloud call recording you get all the benefits of an on premise model and more. Cloud call recording is a cost effective solution as it saves money on infrastructure and IT resources, which will allow you IT department focus more on more important tasks and innovation. Not only this but some solutions like Recorida offer higher levels of security and availability.
5 benefits of cloud call recording
1. Customer satisfaction
The interaction between a call center agent and a client is very important. The agent must communicate clearly, maintain the telephone etiquette, treat the client with respect, maintain a pleasant tone throughout the conversation and provide answers to all customer inquiries. The only way the administration can verify if an agent has done all this is by recording the call and listening to it. Of course, a team leader or a manager can break in and hear the call in real time, but it is not practical in each and every call. Call recording software can record all the calls of an agent, and a manager can choose one and control it. This will force the agent to be consistently professional in all calls.
2. Quality Control
The quality control manager can listen to interactions between agents and clients and identify the key areas where the agent needs to improve. Then, they can create a plan for the agent that can include communication training to improve communication skills or product training to increase the agent's knowledge about a particular product or service. This will also save the company time and money.
5. Sales training
The data / information collected from recorded calls can be used to provide effective sales training to agents. Using insights gained from speaking to the client directly, sales agents can personalize the pitch. Managers can replay calls from experienced agents to apprentices or junior agents so they can earn points from it. Managers can also choose unsuccessful calls to point out things that should not be done in a call and brainstorm ways the approach could be improved.
4. Performance evaluations
Performance evaluations are important for the company as well as for employees. By analyzing the recordings, management can compare employee progress with company standards. Employees can listen to their own calls and discover their flaws. Often, when you hear your own calls, you realize the mistakes you have made. Without a call recording system, an agent can never hear his own call. This will help them improve, which means they can improve their score cards. Managers or supervisors can also provide guidance.
5. Compliance
New and old regulations such as GDPR, MiFID II, PCI DSS and the Dodd-Frank Act and the upcoming California Consumer Protection Act (CCPA) require that all companies comply with their business practices. In the financial sector, you must register all verbal communications. Banks, brokers, insurance companies and other financial companies are constantly monitored and regulated by the government and private entities. Call recording helps maintain compliance with all these regulatory groups. It will prevent you from being prosecuted or fined.
Why Recordia?
Recordia is a cloud call recording solution that captures, records, encrypts and stores various interactions, and all based in the cloud. It offers many competive advantages over other solutions available including but not limited to:
Geographic redundancy and data sovereignty
Availability 99.99%
Data consistency 99.999999999% of all interactions recorded
Digitally signed recordings for proof of authenticity
Encryption ensures recordings cannot be accessed and played
Hash comparison allows to check authenticity of recordings
Don't hesitate to get in contact with us and request a free demo.