6 must-have Contact Center Technologies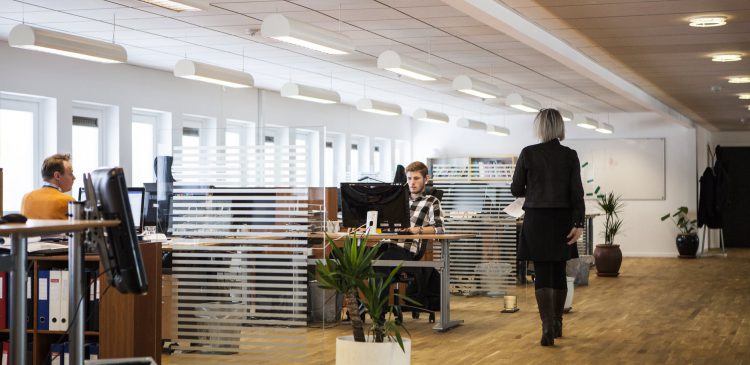 Must-have Contact Center Technologies
Providing an outstanding customer service is the ultimate goal of all contact centers, but this cannot happen without having satisfied employees first. Today, we will show you 7 contact center technologies that will not only increase the efficiency of your company, but will also make agents more confident, more productive, and less stressed when dealing with customers.
1. Campaign Management System
Campaign Management Systems are among the most important contact center technologies for increasing efficiency and saving valuable time. A good CMS solution provides monitoring and arranged control suite to simplify marketing campaigns and tasks such as managing data, making campaign selections, tracking user responses, and analyzing results. These tasks can be significantly time-consuming without the proper CMS software.
The benefits of a Campaign Management System include (but are not limited to):
Automation of Marketing campaigns;
Personalized interactions with customers;
Increased number of conversions;
Expanded visibility and business database;
Search Engine Optimization.
2. Call Recording System
Another important recommendation from our must-have contact center technologies list is having a cloud-based call recording software to capture all customer interactions.
Call recording is an extremely powerful tool to make your agents more productive and significantly less stressed about things like distortion of information or forgetting details from an important conversation with a customer. Additionally, professional cloud-based call recording solutions like Recordia integrate directly with your telephony provider to ensure complete traceability and legal compliance with security regulations like the GDPR and MiFID II.
Some of the benefits of call recording systems include:
Quality control and employee performance monitoring
Tracking of the company's customer service evolution
Evidence for the resolution of disputes
Instant feedback from customers
Eliminating miscommunication and distortion of information
3. Interactive Voice Response
One of the most important contact center technologies that are an absolute must for every company is the Interactive Voice Response system, also known as the IVR.
IVR is an automated telephone system that allows a computer to interact with users without having to talk to a real agent. IVR technologies are great for facilitating quick responses to a high volume of common questions and requests, directing the user to the most appropriate department or agent, and enabling unlimited access to the customer service of a company.
Your contact center agents will absolutely love an IVR system because it:
Takes off a great deal of burden from having to handle high volumes of calls in a short period of time;
Automates a lot of manual processes, such as switching to the most adequate agent or department, or correctly identifying a customer;
Improves first contact resolution by gathering data that will help resolve a problem quickly and efficiently;
Helps agents become more productive through call routing.
4. Automatic Callback
Another technology that is an absolute must for call centers is Automatic Callback. It is a feature that reduces long holding times by enabling customers to choose the option of having an agent call them back as soon as he is available. This technology is not only highly valued by customers who get frustrated from being put on hold for a long time, but also by agents who get less stressed about making users wait too much.
Other benefits from having an Automatic Callback include:
Decreased abandonment rate
Higher engagement with leads
Improved agent productivity and shorter handling times
Better first-call resolution
Reduced costs for contact centers.
5. Universal queuing
With the increased number of channels available to users for contacting a call center, it has become quite difficult for customer service representatives to switch between different interfaces and channels without wasting too much time.
The Universal Queuing feature allows agents to handle calls, answer chat messages, handle emails and reply to social media interactions from a unified interface without the inconvenience of switching channels. This solution allows businesses to put all customers on hold into a single waiting list, independently from the channel of communication (email, chat, phone, social media, etc.). By doing so, a contact center can significantly improve the efficiency of its agents and reduce the stress from constantly switching from one interface to another.
The benefits of having a Universal Queuing feature include:
Improved wait-time experience
Reduction of waiting time as perceived by the customer
Increased customer satisfaction
Enhanced user flow
Reduced abandonment rate.
6. Predictive dialer
One of the must-have contact center technologies that every company should have is the Predictive Dialer – an outbound calling system that automatically dials from a list of phone numbers, helping agents by detecting busy signals, screen voicemail messages, and disconnected phone numbers.
As opposed to automatic dialers, predictive dialers are able to use call metrics to predict the exact moment when a human agent will be available for the next call. Additionally, they can dial multiple numbers at the same time, ensuring maximum agent utilization and efficiency.
Some of the benefits that predictive dialers provide to companies, agents and customers include:
Increased productivity y as a result from optimum call monitoring
The interaction is delivered directly to the agent, improving first-call resolution between employees and customers
Reduced operational costs as agents make fewer costly outbound calls
Less waiting time for customers.