CWS attends the Digital Enterprise Show Madrid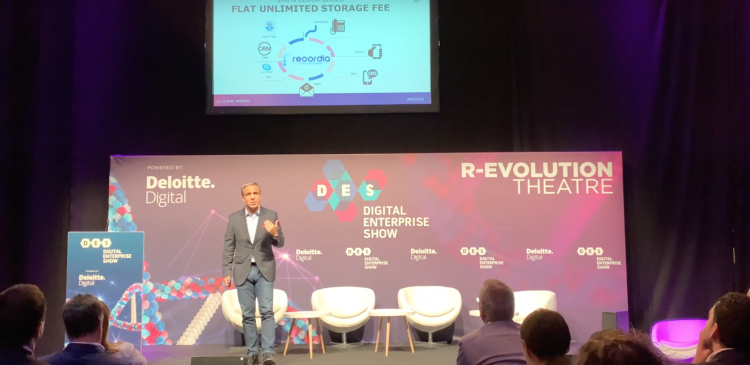 Madrid 28.05.2019- CWS took part in the Digital Enterprise Show (DES) last week in IFEMA, Madrid. The event takes place in madrid every year and is the perfect platform for anyone interested in taking their business Digital. The event attracts the worlds top tech companies and over 21,000 visitors looking to acquire crucial knowledge, skills and solutions to shape their industries' future.
The event was a great opportunity for networking and provided a key opportunity to promote our cloud recording solution Recordia.
Recordia is a disruptive solution for recording interactions, able to capture, encrypt, record and store customer interactions: landlines, mobile phones, fax, SMS, email, social media and even F2F conversations. It integrates with CRMs like Microsoft Dynamics by auto populating all interactions inside the customer´s profiles in CRM, no need for additional space within the CRM. It facilitates the gathering of all valuable customer interactions under one single repository in the cloud. Via a responsive web, you can search and apply analytics to discover hidden insights and trends that will improve customer satisfaction.
Our CMO, Victor Magariño gave an insightful talk about Digital Transformation and it's half-truths. The session provided the audience with key facts about the world of digital transformation and how it will affect businesses and consumers everywhere.