Why we need to change the call center image – part 2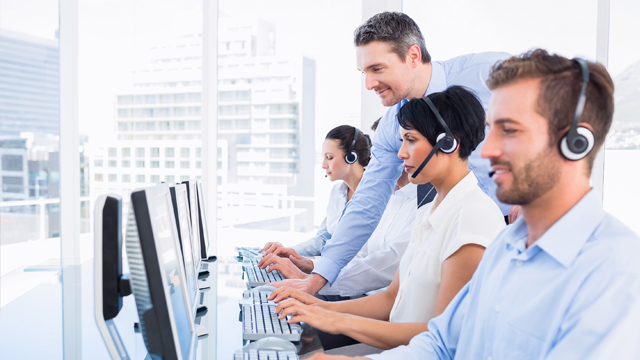 Last week we told you why you had to change in order to improve the call center image. This week we're going to tell you how to change that image and it all comes down to good customer service. Continue reading below to find out more.
How can your customer service be improved?
There are many ways you can try to improve customer service. With today's advance technology, you can streamline your services; however, there is one factor that you need to ensure your customer service has – the human touch.
Train your agents
Having well trained agents is key to any successful call center. A recent study by Nice inContact found that 66% of consumers and 74% of businesses prefer to speak to an agent; therefore, you need to ensure yours are well trained. While having Omni channel customer service is important, do not forget about how important it is for you customers to speak to a real person.
One of the most frustrating things to be told while talking with an agent is being told "this isn't my area" or "there's nothing I can do". Even if there is nothing you can make them feel like you are trying your best by simply saying something like "I don't have that answer but I will do what I can to help solve this problem". Customers want to be heard and feel like you care about solving their problems. So, ensure that you train your employees to be empathetic and to build a 'relationship' with the customers. Even asking about the weather will be helpful in building a rapport.
Use the latest technology
With such a variety of technology available today designed with contact centers in mind, you can easily use them to your advantage. Cloud technology has become a very important part of customer service, with solutions ranging from storage to call recording and advanced security, there are endless possibilities to how you can benefit. For example, using CRMs like Microsoft Dynamics 365 or salesforce.com, you can save all clients data. With a call recording solution, you can record all employee – client interactions and depending on the provider store them in the cloud. Our solution Recordia offers that and more, as well as the capability of integrating with CRMs like Microsoft Dynamics and salesforce.com
Don't forget about speech analytics
Speech analytics is one of the most powerful tools you can use in terms of customer insights. Customers can tell you things about your service or product that you might not think of. You can gain insight into what they want and need, information that you can use for marketing or R&D, etc. This information can also help you train your employees and create strategies related to your clients.
Our solution Recordia comes with a speech analytics feature you can transcribe and analyze 100% of the recorded calls, generating valuable information. You will also be able to automatically identify and analyze keywords, phrases of interest, categories and topics treated during the calls in order to reveal trends, concerns and opportunities. Have access to valuable data and information can transform your business.
What is the take away from this?
By using the tips provided above you can transform your customer service and call center. Which in turn will revamp your brand and will help increase retention rates.
If you want to learn more about how we can help you achieve this, contact us today.