8 best practices for training your call center agents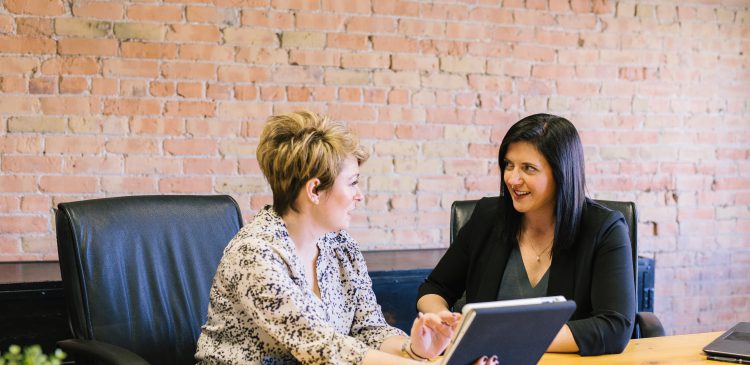 Customer service expectations are at an all-time high and customer loyalty is in decline due to competition, bad customer service and the ease of switching providers. With this trend, it is vital that you look at all departments in your company to see where you can be innovative and find new ways of training your employees which will in turn help transform your customer service. Which is why we've put together this list- how to train your call center agents: 8 best tips.
Customers will not think twice about switching companies if they receive poor customer service. Therefore, it is essential that your call center agents are performing well and have the training and support they need. So, continue reading below to find out what our 8 best tips are for training your call center staff.
The 8 best practices for training your call center agents
1. Make training engaging
We've all had to listen to monotonous lectures and presentations. They are boring and we don't retain much information. If you train your agents this way, they will be bored and will not learn anything. Ensure you make training as engaging and as varied as possible.
2. Role-play
Role-plays can be a great way to train new employees. To make them more interactive and realistic you can use your actual customers call and queries. If you have a call recording solution like Recordia this can be done quite easily. This is great way to practice handling real calls as you are using actual customers and their problems. Agents will be more prepared to deal with live calls.
3. Buddy system
Pair up experienced agents with newbies. This will help build strong relationships with coworkers from the beginning and by using your best staff will show and encourage new agents how they should perform. This can be done in variety of ways that you can adjust to suit your staff and company, such as meetings, shadowing, etc.
4. Mentoring from management
Nowadays many companies offer mentoring or coaching from senior staff to new younger staff or graduates. This differs from a buddy program in a few ways. By having a senior member of staff engage with entry level employees, it shows that you are interested in helping them develop and are willing to invest in them. For someone starting out this can be very encouraging and give them confidence in themselves and the company.
One way you could achieve this is by holding one to one meetings where you review recorded phone calls. Recordia can help you do this as you will have access to all the call data and can transcribe it to review it with the agent. You can choose two phone calls one "good" and one "bad" call. Discuss what went wrong and what went well, their strengths and weaknesses and come up with a future strategy, give advice etc. This can be a very effective and personal approach.
5. Speech Analytics
Speech analytics can really help your customer service in a variety of ways. Using transcription and speech analytics like our solution Recordia provides. You can gain access and analyze large volumes of data such as issues and trends among customer and all your agents. This will enable you to coach staff using identified examples of good and bad calls. Which in turn will result in better standards across your contact center. The information gathered will not only enable you to train staff but you will also be able to refine scripts. Call recording and analytics can also help other departments, which you can read about here.
6. Make sure feedback is constructive
If you decide that you're going to do performance reviews ensure feedback is positive and that criticism is constructive. This will ensure employee moral remains high and that they do not feel judged for making mistakes. Everyone can improve and with experience and good training, even your worst performing employee will improve.
7. Peer discussions
Collaboration is key to a successful team and working environment. By setting up monthly meetings or setting aside time for employees to meet and discuss problems, sharing tips or ideas, etc., you will find that not only will problems be reduced but that employees will have better relationships and employee performance will increase.
8. Ask for employee feedback on training
The best way to improve employee performance is asking your employees what they need. They are on the frontlines and dealing with customers so they know best. Listen to them and provide them with what they need. Encouraging employees to speak up and discuss problems will always help if management is willing to listen.
What is Recordia?
Recordia is a disruptive solution for recording interactions, able to capture, encrypt, record, and exploit data in the cloud, with maximum information security. Recordia is quickly becoming a reference in Customer Information Completeness that is increasingly cited as a business concern due to recent regulations such as MiFID II and GDPR. What's more, Recordia seamlessly integrates with most commonly used CRMs such as Microsoft Dynamics and Salesforce.
If you found these tips helpful or want more information about how Recordia can help your call center, and enhance your staff training. Contact us today.