KPN API Store launches cloud-based virtual fax service with Cloud Worldwide Services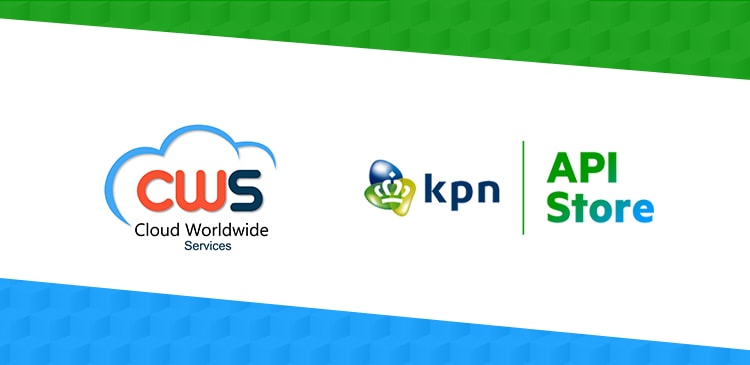 Madrid, Spain and Rotterdam, the Netherlands, April 12, 2019.
Cloud Worldwide Services, a leading provider of cloud-based telecommunication technology, announced that KPN API Store has selected CWS's eComFax solution to add into its strategic communication services' portfolio. eComFax is a virtual and cloud-based fax solution that enables companies of any size to effortlessly send/receive fax and SMS to and from anywhere in the world using any device; enabling companies to fully eliminate any on premise infrastructure and go fully 'cloud'.
KPN API Store is a fully-KPN owned marketplace that KPN uses to make own and third party APIs available to its customers. Cloud technology has gained significant relevance and momentum in recent years and the Netherland is leading the EU market when looking at the use of cloud communications; and KPN, as a leading telecom operator in the Netherlands, is leading this transition.
"KPN marks a historical landmark with the introduction of KPN API Store as a leading strategic initiative to meet the growing customer expectations for cloud-based services and technology," says Anuschka Diderich-Rijnsburger, Platform Lead at KPN Open Innovation Hub. "With the introduction of eComFax inside our KPN API Store, we will provide significant business, technological and commercial value to our customers willing to digitize their processes and communication. Our mission has always been to make our customers feel the value of being connected and be free. eComFax helps us deliver such value to our customers."
Cloud Worldwide Services, a Spanish company experiencing strong international growth, is a developer and provider of cloud technologies aimed at disrupting the IT and ICT markets. eComFax enables companies of any size to become agile and flexible in their daily operations by enabling any user inside the company to start sending and receiving faxes and SMSes instantly and effortlessly. A pure SaaS application that requires no upfront investment, no installation of any kind and empowers companies to avoid deploying expensive systems or fully eliminate any existing dated technologies they already have.
"Cloud is the core of our DNA. We strongly believe in the world where everyone is connected to everyone in a simple and easy way" says Santiago Vano Julia, CEO of Cloud Worldwide Services. "eComFax merges multiple things – fax, advanced messaging, security, compliance and more – into one solution and enables users to communicate without effort. We are delighted that CWS was selected to deliver KPN API Store's virtual fax service and we believe that CWS is best positioned to deliver its – and KPN's – full potential."
For more information, please visit:
developer.kpn.com
cloudworldwideservices.com