How Recordia helps your company record calls legally in Europe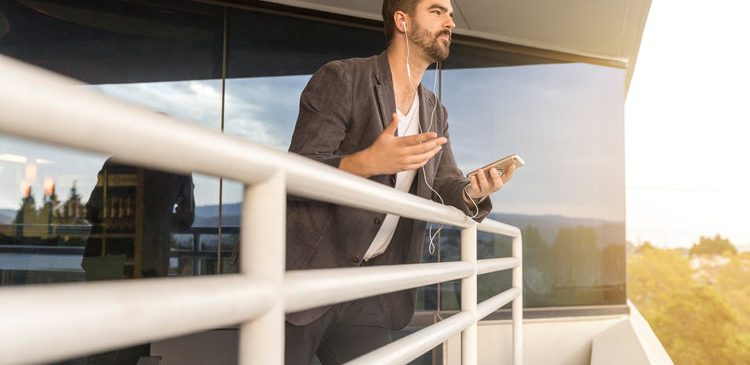 Since the beginning of the year, Europe has been tightening security regulations to protect the privacy of European citizens across all industries, and call recording makes no exception. With the implementation of MiFID II in January, many companies found themselves facing the obligation to record calls for legal and security purposes. In this article, we will show you how Recordia can help your company record calls in compliance with European regulations while providing numerous other benefits.
What is Recordia?
Recordia is a cloud-based interactions recorder designed to keep track of office communications, and store them for an unlimited amount of time on the cloud.
It is a service that's perfectly adaptable to the particular needs of each company, independently from its size: small businesses and large corporations can equally access Recordia's cost-efficient functionalities, such as:
Long-term storage of recorded calls and communications;
Transcription of calls into searchable text;
Analytics and machine learning technology for analyzing interactions and discovering trends;
Consolidated User Experience that allows for searches of mobile, land calls, SMS, email, fax, and others.
Encryption of call recordings through secure links and sophisticated algorithms to eliminate unauthorized access.
Compliance with security standards
Recordia is designed to comply with the strictest security regulations imposed by the European Commission. Under MiFID II, call recording will be mandatory for all institutions that give financial advice or provide investment services, meaning that they will have to store all relevant business communications for at least 5 years (7 years in some cases).
And although in this article we will be talking exclusively about Europe, it is important to mention that the European Union isn't the only one imposing security standards on the finance sector. In the USA, the Dodd-Frank Act also requires that landline and mobile phone conversations have to be recorded.
How does Recordia help you comply with MiFID II?
Multiple Data Centers: because call recordings are hosted in multiple centers around the globe, data is hardly accessible without unauthorized access.
Recordia uses HSM encryption methods with rotation policies to ensure that data is kept safe.
We provide audit and log capabilities to control the access to the platform, and make sure that nobody is able to access recordings without permission.
Recordings are digitally signed as a Proof of Authenticity.
Recordia uses the functionality Hash comparison to check the authenticity of downloaded recordings, and detect if data has been altered or manipulated.
In addition, the logging and auditing system of Recordia provides full access traceability in compliance with the General Data Protection Regulation that enters in force in May, 2018 across all members of the European Union. With this functionality, operators are able to know who accessed recorded calls, what device was used, and at what moment.
Beyond compliance
However, compliance is not the only reason why many companies choose to record their calls and office interactions. Call recording is a great way to improve customer experience, resolve disputes as a result from miscommunication, avoid distortion of information, analyze the evolution of your customer service, and perform quality control.
If you are looking for an advanced cloud-based call recording solution for your company, do not hesitate to request additional information at www.cloudworldwideservices.com