UK Workers: "we prefer to do minor tasks than comply with GDPR"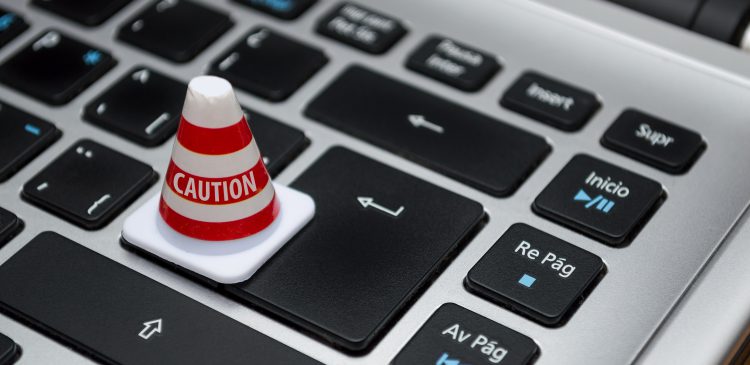 86% of office workers in the United Kingdom say that they are more likely to be scolded for forgetting to do minor tasks, such as keeping the desk tidy or washing the coffee cup, than to comply with GDPR policies, according to a survey that assessed whether GDPR is being taken seriously by employees of the United Kingdom since its entry into force in May of this year.
The study conducted by Fellowes found that only 14% of workers received a warning for the careless handling of confidential data, while 25% said they received it for minor tasks, such as cleaning the desk or washing the coffee cup. The data collected from more than 1,000 office employees in the United Kingdom in July 2018, also reveals that many are more likely to be questioned about the lack of deadlines and arrive late (17%) than if they ensure that it is met with GDPR.
More data reveals that workers still need to understand how confidential data should be handled in accordance with the GDPR guidelines:
54% have seen personal or confidential data they shouldn't have
33% of workers admit they have left confidential or personal data unattended
45% have sent a confidential email to the wrong person
61% have received an incorrect email from the wrong person
19% have left a USB pen lying around somewhere
14% have left confidential documents in public places
Darryl Brunt, Country Head UK & Ireland at Fellowes, said:
"It's a worrying sign that companies in the UK are more concerned about office chores than GDPR, which could cost businesses millions of pounds. One in ten workers don't know who is responsible for GDPR within their business, and the truth is, protecting confidential data is everyone's responsibility. It's also troubling to see that almost one in five workers haven't been given a concrete policy for handling GDPR. This has to change, or businesses will pay the price."
Almost all office workers in the United Kingdom (94%) said they printed documents to read, but 7% had a shredder they never used and 16% of the offices did not even have a shredder. A quarter (26%) also admitted that they threw confidential documents in the trash as they are or simply ripped a couple of times.
The key tips to ensure data is secure in any organization include:
Establish an audit team: by having a dedicated team within an office that understands what data you have, you can ensure that key data policies reach employees in different areas of the business.
Staff training on data protection: ensure that all employees are fully up-to-date with data protection laws with a strong policy implemented.
Shred any document you do not need: make sure all employees have access to the shredders, so that all confidential documents to dispose of, from the sales figures to the CV, are destroyed properly.
Implement technology that complies with GDPR: incorporate solutions to your unified communications infrastructure that help you comply with GDPR, such as eComFax to send and receive Faxes or Recordia for recording calls and interactions on the cloud.
Place signs in common areas: add signage in shared workspaces, as well as frequent update emails for remote workers that highlight the risks of the GDPR.
Do not leave forgotten documents: remember to check any documents you may have left behind after working in public places, including USB sticks